---
AxisFlying Manta 3.6inch DJI O3 ELRS +GPS  FPV BNF Drone.
-ELRS 2.4GHZ RX
IN STOCK SOON!
The GPS part now moved to the front of FPV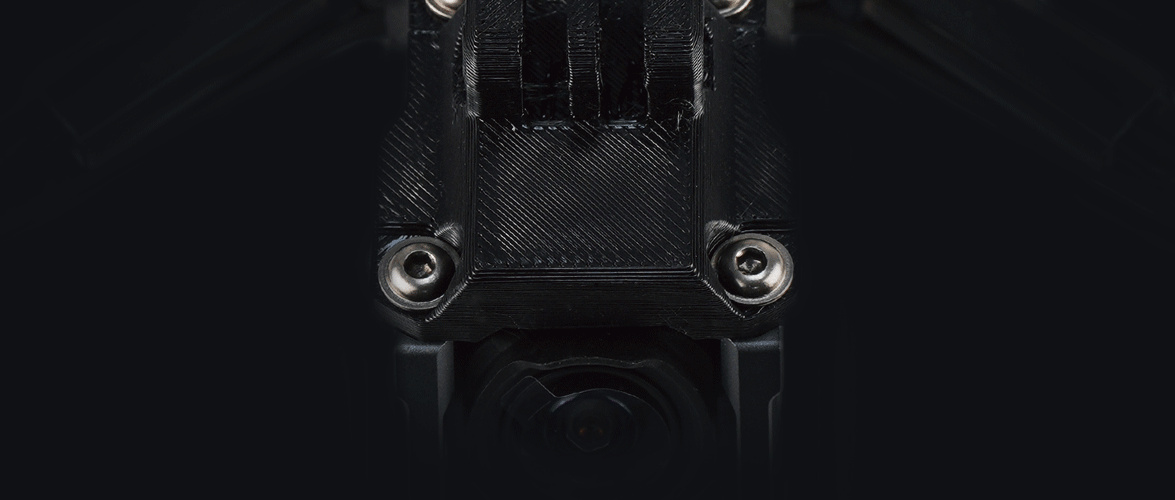 *Forword

Axisflying focuses on user experience and carefully studies user sore points. In the field of freestyle, we continuously absorb user feedback and summarise product design experience. Axisflying combines CNC aluminum parts with high quality carbon plates to bring the MANTA series of freestyle frame with a unique and innovative design in the industry.
*Feature
- MANTA 3.6 frame is specially designed for 3.6-inch Freestyle and Cinematic, launched in Squashed X.
- Squashed X design for a flexible flight experience, props are not visible from the FPV camera, more suitable for freestyle with high maneuverability.
- The frame adopts the innovative CNC aluminum structure design with the high-strength carbon plate makes the overall structure very strong, stable and safe.
- Manta3.6 will be equipped with a dedicated Flystack - an Argus mini FC and ESC independently developed and produced by Axisflying, using BZ121 compass and MPU6000 gyroscope.
- The propellers of Manta3.6 are also customized, available in green and gray.
- It is also compatible with VTX and cameras such as DJI O3, Analog, Link, Walksnail, etc. Free to change and match.
- High performance is the core advantage of Manta3.6. It only takes 0.3 seconds to accelerate from 0-100kph under no-load condition, and the flight time is more than 8 minutes. In the state of mounting GoPro10, the top speed can still reach 180kph.
- Nylon-sintered side plates are installed on both sides of the FPV to protect the core electronic devices while ensuring that heat dissipation is not affected.
- The power cable can protrude from the front and rear of the FPV, which is convenient for the pilots to adjust the center of gravity of the drone by themselves.
- Supportting dual antennas.
Recommended configuration
Motor: Axisflying C224 2750KV
Battery: 1100mAh 6S
Stack: Axisflying Argus Mini 35A+F7
Props: 3.6inch
Specifications
Name: Manta 3.6" Lite
Arm thickness: 4mm
Srtucture: Squashed X
Lens space:14-20mm
Wheelbase: 162mm
Stack mounting: 20mm(M2) &30.5mm(M3)
Bottom plate thickness:3mm
VTX mounting: 20mm&25.5mm(M2)
Top plate thickness: 2mm
Prop size: Max 3.6 inch
Carbon material: T700
Motor mounting:12*12mm(M2)
Bottom to top distance:20mm
Weight: 108±5